Teams for 15th & 17th June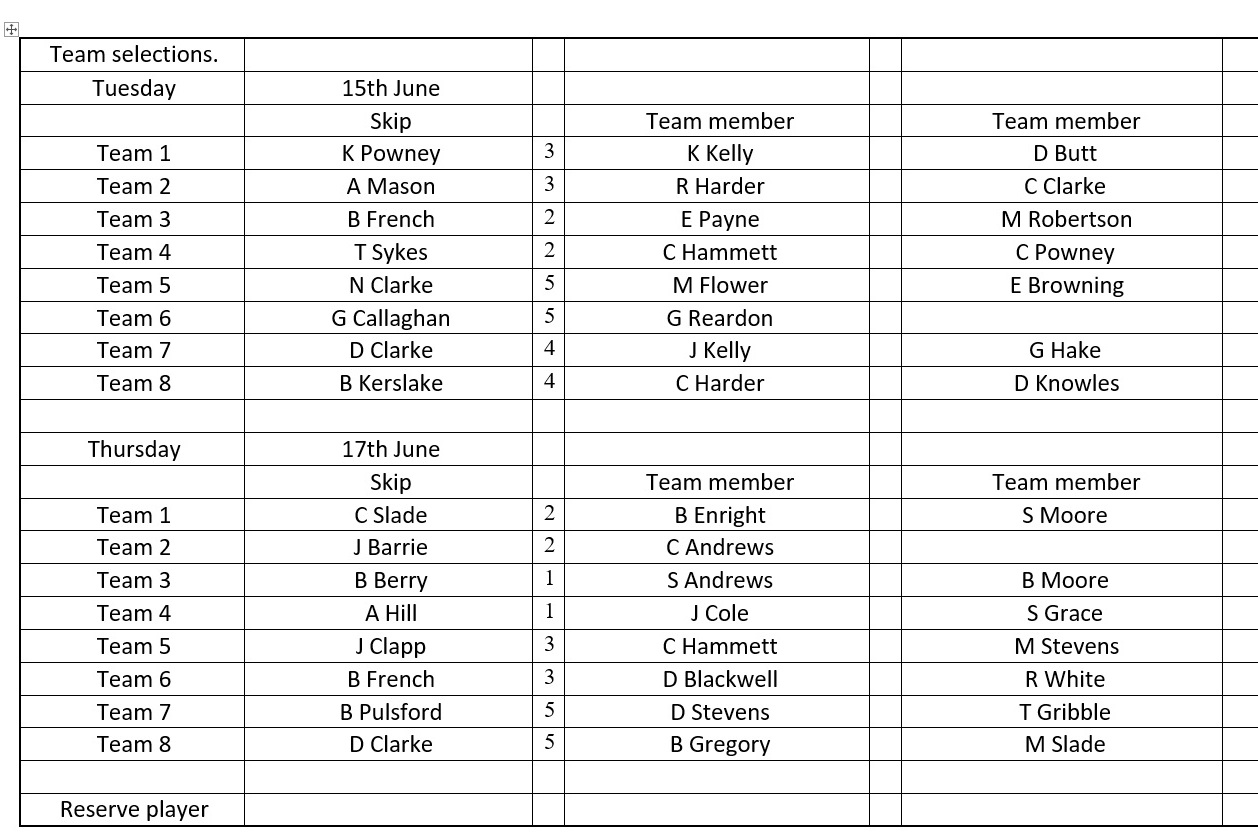 Please check teams and let me know if you are unable to play.
We need one player for Tuesday and one for Thursday, if you are able to play both days and would like to fill the open spot please let me know.
Chris.